---
Compare prices for Panasonic Viera TXL47FT60B (product no longer available)
The Panasonic KX-TG8563EB Cordless Phone with 3 handsets is a great cordless phone with all the essential features you'd want from a slick and functional home phone. Streamlined use and great features The KX-TG8563EB Phone has a large colour TFT 1.8"...
---
Offered in a triple handset pack, the Panasonic KX-TG8163EB Cordless Phone with Answering Machine provides a handy, functional and stylish way for you to keep in touch at home. Look who's talking With a 1.8" colour screen, this great triple-handset...
---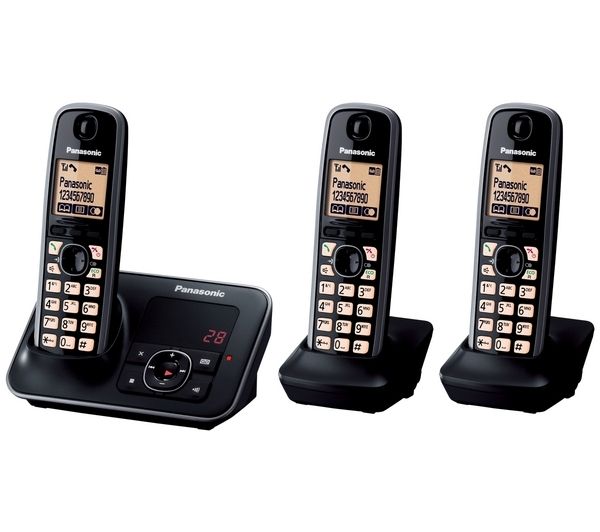 The Panasonic KX-TG6623EB Cordless Phone with Answering Machine , finished in modern black, is the ideal phone for all situations as it comes with 3 handsets which can be distributed about the house. Affordable and practical, the handsets are illuminated...
---